The classic Paint (mspaint) app taken from Windows 10 Build 14393. You can install it on Windows 11 and enjoy the faster and more usable image editor than the built-in one. Another good thing is that this Paint app doesn't include the "Paint 3D" button and Store promotion.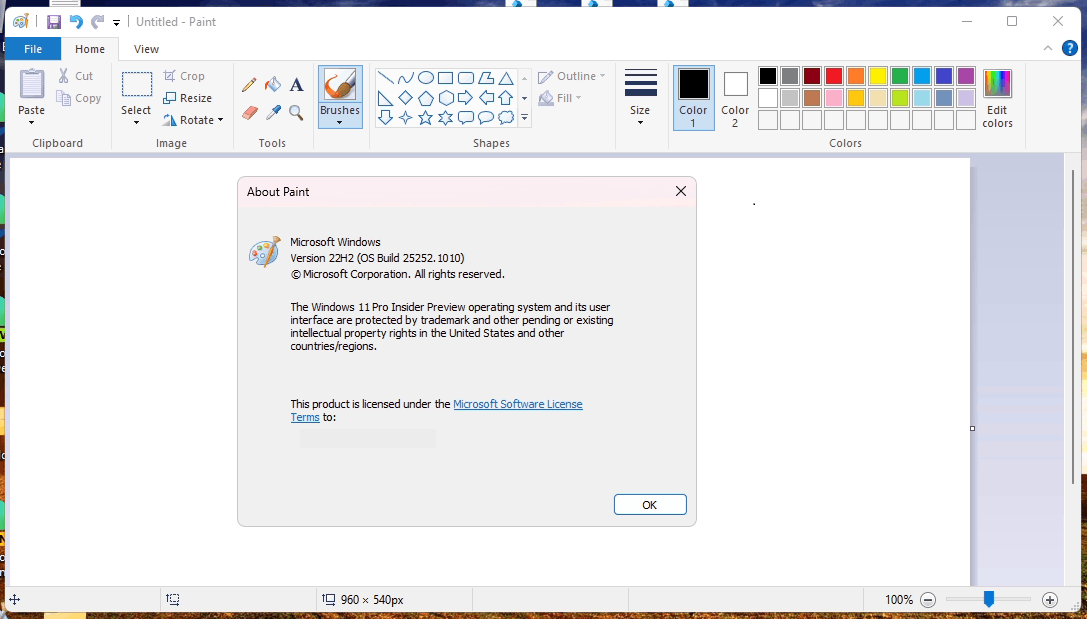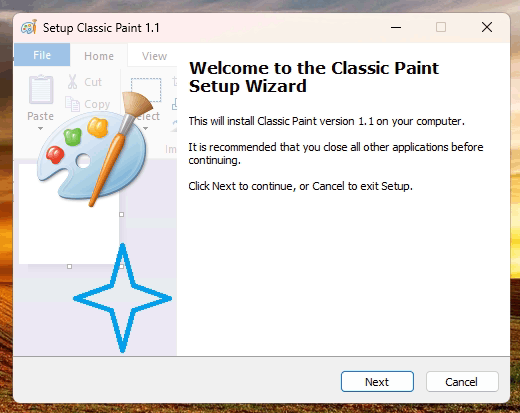 You will be able to launch it as "mspaint.exe" from the Run dialog or from the taskbar's search box or from the Start menu. No system files will be replaced. It will be installed alongside the default built-in Paint app.
You can even run them simultaneously. Just select the desired app shortcut from the Start menu, or launch both if you need. The Windows 10 version will be set as the default mspaint.exe app.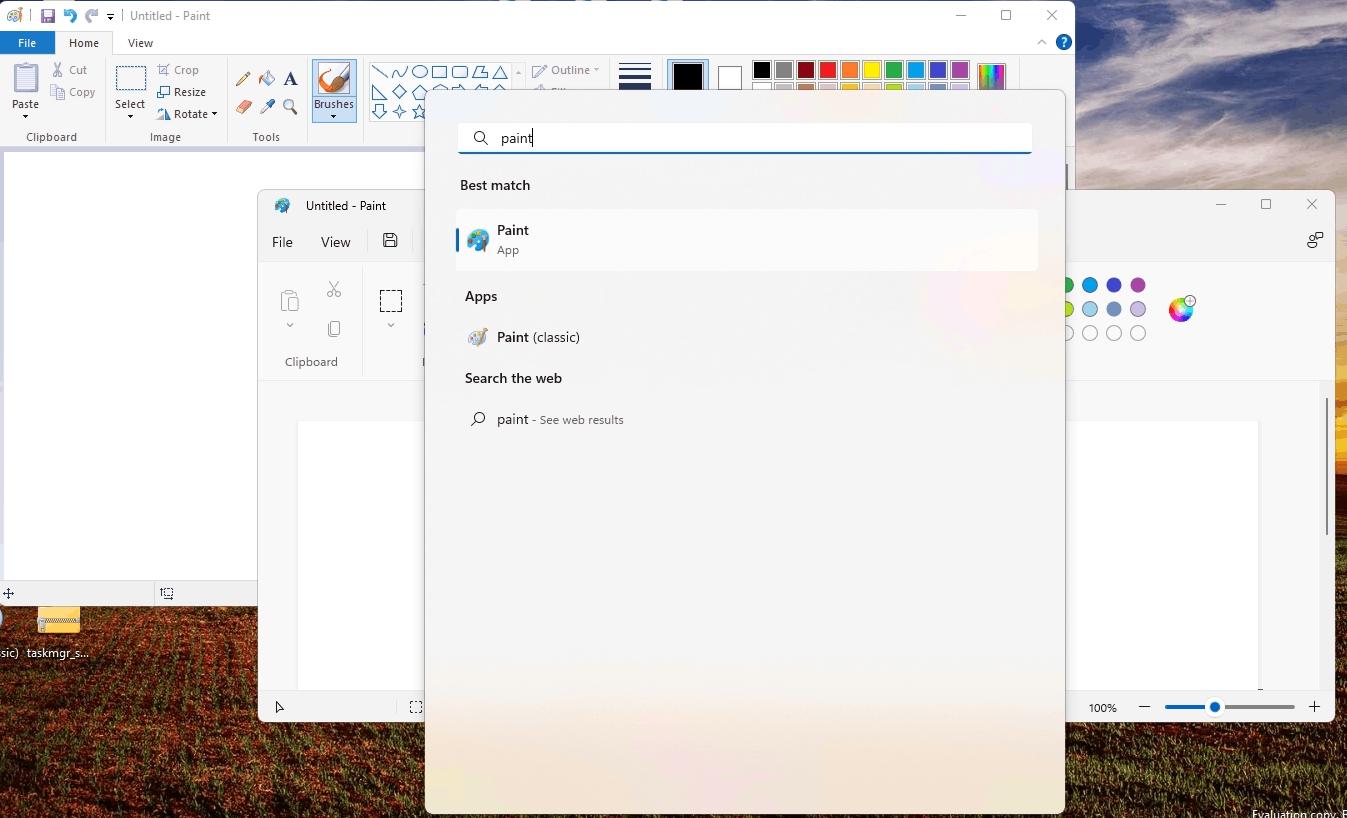 When installing, you'll be prompted to turn off the App execution alias in the Settings app. If you omit this step, you will have the default inbox mspaint.exe running by default.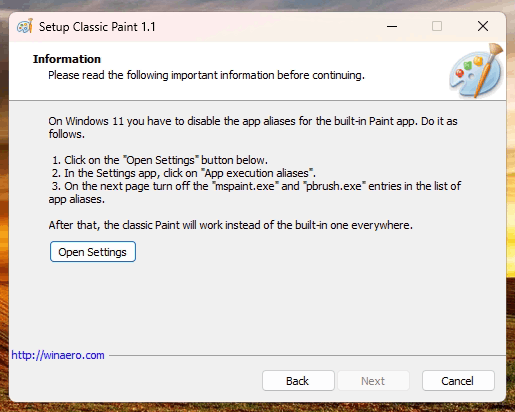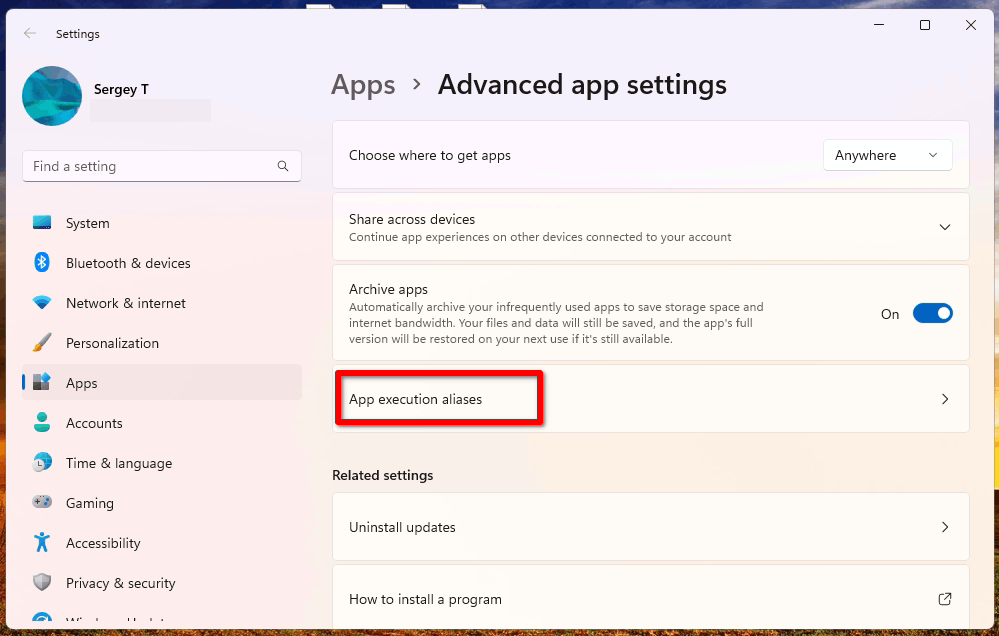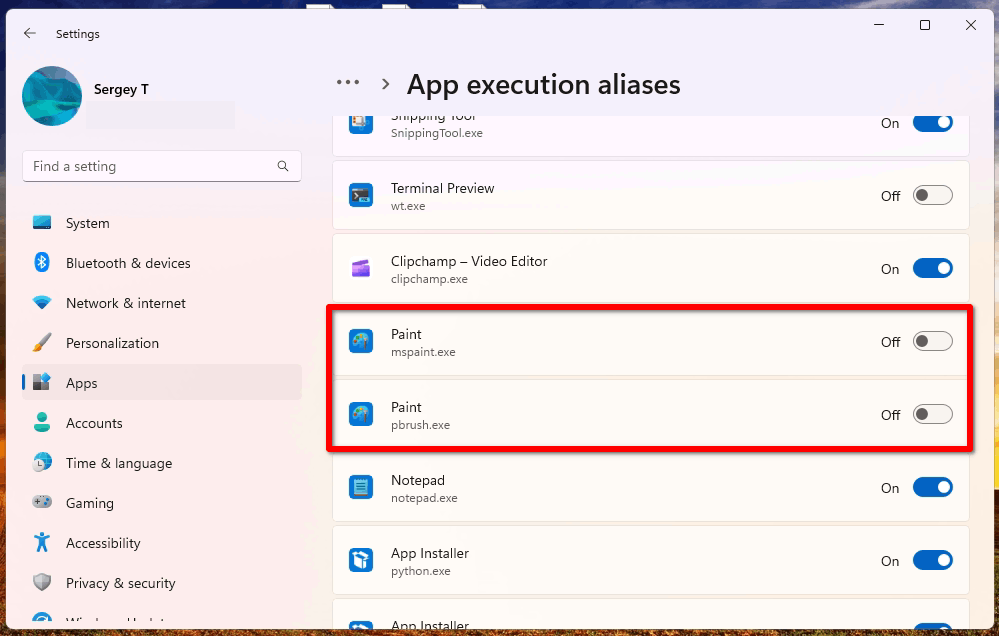 Besides, the classic Paint will be integrated into Windows, so it will be available in the context menu of images. Also, you can set it as the default app for any of its supported formats.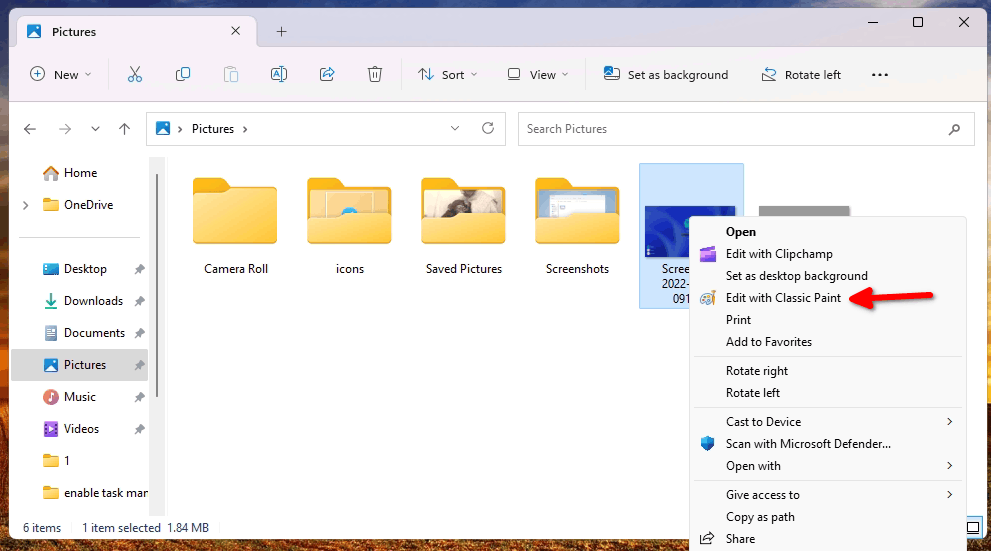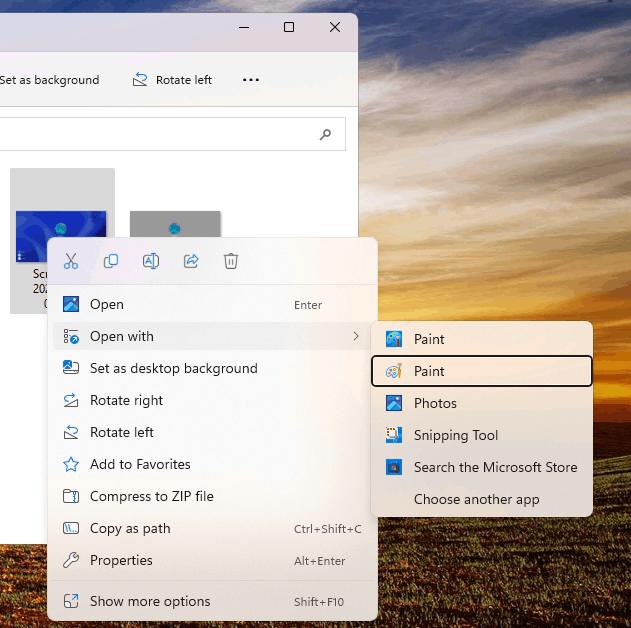 It supports all Windows languages and locales, so its UI will be translated automatically. The installer detects what languages you have installed in your Windows, and will provide the appropriate MUI files automatically. It comes with the following locales:
af-za, am-et, ar-sa, as-in, az-latn-az, be-by, bg-bg, bn-bd, bn-in, bs-latn-ba, ca-es, ca-es-valencia, chr-cher-us, cs-cz, cy-gb, da-dk, de-de, el-gr, en-gb, en-us, es-es, es-ms, et-ee, eu-es, fa-ir, fi-fi, fil-ph, fr-ca, fr-fr, ga-ie, gd-gb, gl-es, gu-in, ha-latn-ng, he-il, hi-in, hr-hr, hu-hu, hy-am, id-id, ig-ng, is-is, it-it, ja-jp, ka-ge, kk-kz, km-kh, kn-in, ko-kr, kok-in, ku-arab-iq, ky-kg, lb-lu, lo-la, lt-lt, lv-lv, mi-nz, mk-mk, ml-in, mn-mn, mr-in, ms-my, mt-mt, nb-no, ne-np, nl-nl, nn-no, nso-za, or-in, pa-arab-pk, pa-in, pl-pl, prs-af, pt-br, pt-pt, quc-latn-gt, quz-pe, ro-ro, ru-ru, rw-rw, sd-arab-pk, si-lk, sk-sk, sl-si, sq-al, sr-cyrl-ba, sr-cyrl-rs, sr-latn-rs, sv-se, sw-ke, ta-in, te-in, tg-cyrl-tj, th-th, ti-et, tk-tm, tn-za, tr-tr, tt-ru, ug-cn, uk-ua, ur-pk, uz-latn-uz, vi-vn, wo-sn, xh-za, yo-ng, zh-cn, zh-tw, zu-za
Finally, you can uninstall it like any other app. Head up over Settings > Apps > Installed apps, find Classic Paint, and uninstall it. This will revert all the changes to their defaults, and your default mspaint app will be the inbox app.